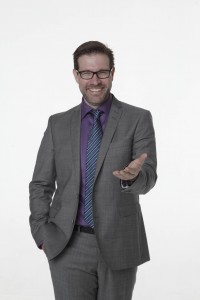 Jason has extensive knowledge of the contact center industry as both a manager of a contact center and responsible for Ericsson's and subsequently Aastra Technologies global offering from 1997 to 2010. He has practical experience in implementing different business models used in the applications industry and have personally witnessed the change from premise based installations to hosted SAAS solutions. The newest challenges in contact centers include integrating social networks as well as implementing licensing models for SAAS and other models.
"For a number of years I have been responsible for the development of applications with in Unified Communications, including client strategies, Unified Messaging, Social and Employee networking, soft-phone development and Business Process Enabled Communications. Customer Relationship Management solutions where a holistic approach to the acquiring, delivery and support processes are strategically important have been other areas that I have focused on."
Jason, a dual citizen of USA and Sweden, has a Masters of Business Administration (MBA) from Heriot-Watt University, Great Britain and live with his wife and four children in Nacka south-east of Stockholm, Sweden.
"I have extensive knowledge from the contact center industry and have held positions as IT-manager for call centers, supported sales of solutions, as well as developing and managing various types of solutions. I have worked within the telecom industry covering a vast array of areas such as Unified Communications, Enterprise CTI applications, contact centers, Mobile Commerce, MMS (Multimedia Messaging Solutions) and IMS (IP Multimedia Subsystems)."
In these roles he has been managing staff from 30 to 140 people within project management, product management and r&d groups. He has been involved in the customer care market with solutions for financial institutions, travel and transport industry, commerce and other segments of the industry for close to two decades.
He is an appreciated and inspiring speaker who has spoken at several expos and tradeshows in Europe, South America and the United States as well as written articles and books about customer care, e-commerce and Mobile Internet as well as trends in technology and strategic directions.
Between 2005 and 2007, he had three fiction books published in Sweden.